Unleashing the Power of Your Samsung Device: A Guide to Downloading Firmware for Optimal Performance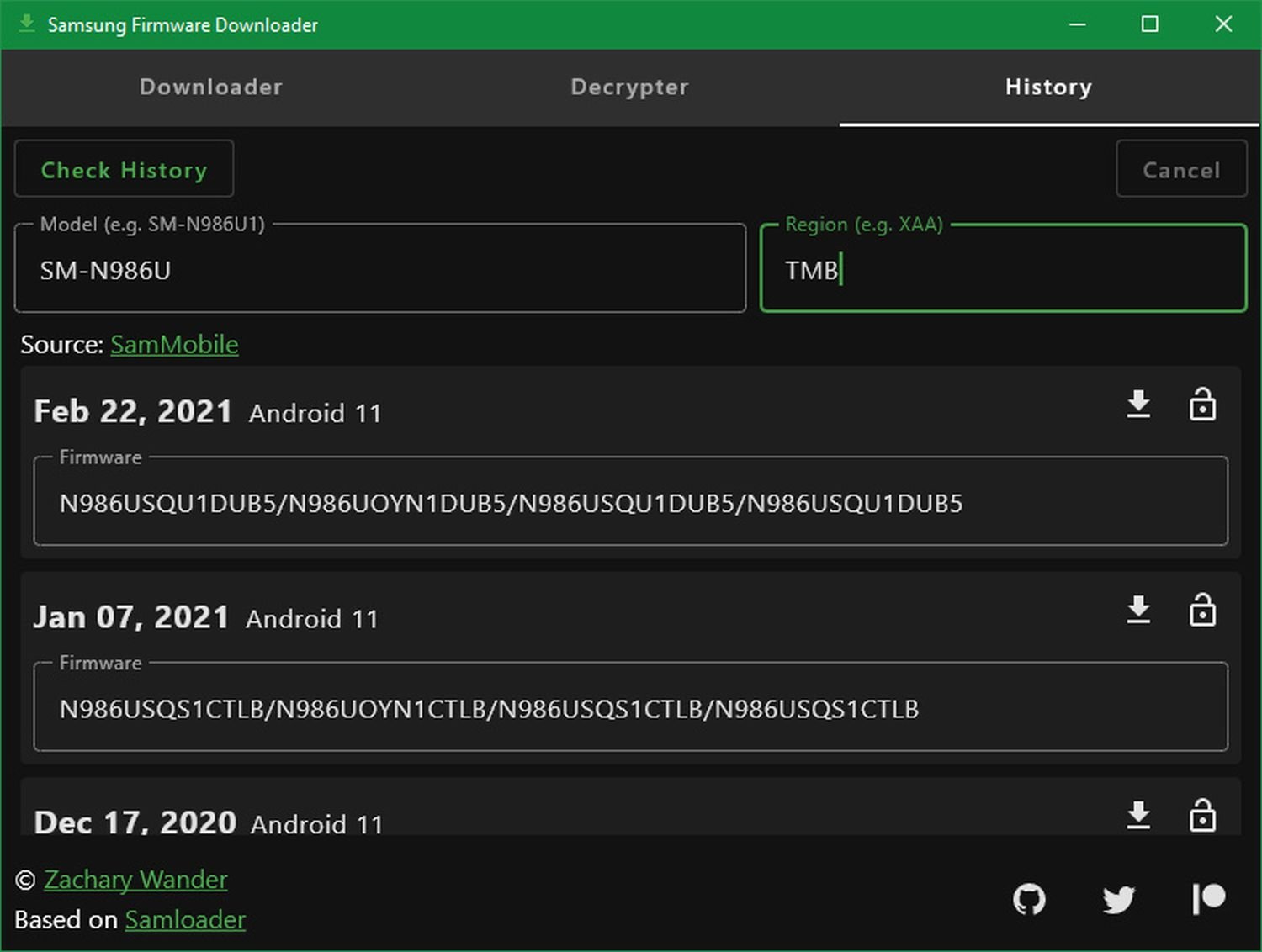 Welcome to "Unleashing the Power of Your Samsung Device: A Guide to Downloading Firmware for Optimal Performance." If you are a Samsung device user, then you know how important it is to keep your device running smoothly. Firmware updates can help improve performance, fix bugs, and add new features to your device. In this guide, we will explore how to download Samsung firmware(Go to page) and provide you with tips on optimizing your device's performance. Whether you are a seasoned Samsung user or just starting, this guide will help you unleash the full potential of your device.
If you're a Samsung device user, you may already be familiar with the importance of firmware updates. Firmware is essentially the software that runs your device's hardware, and it's important to keep it up-to-date to ensure optimal performance and security.
However, finding and downloading the right firmware for your Samsung device can be a bit tricky. In this guide, we'll cover some of the basics of Samsung firmware updates and where you can find and download them.
Why Update Your Samsung Firmware?
Before we dive into the specifics of how to download Samsung firmware, let's discuss why it's so important to do so in the first place. There are several reasons why you should regularly update your Samsung device's firmware:
1. Improved Performance: Firmware updates often include bug fixes and performance improvements that can help your device run more smoothly and efficiently.
2. Security Patches: Firmware updates also frequently include patches to known security vulnerabilities, which can help protect your device from malware and other threats.
3. New Features: Finally, firmware updates sometimes introduce new features or functionality to your device, which can enhance your overall user experience.
Where to Download Samsung Firmware
Now that we've covered why firmware updates are important, let's talk about where you can find and download them. There are several different methods you can use to download Samsung firmware, depending on your specific device and needs.
1. Samsung Smart Switch: If you're using a newer Samsung device, you may be able to download and install firmware updates directly through the Samsung Smart Switch app. This app is available for both Windows and Mac computers, as well as mobile devices running Android or iOS.
2. Samsung Kies: If you're using an older Samsung device, you may need to download and install firmware updates through the Samsung Kies software. This software is only available for Windows computers, so if you're using a Mac or mobile device, you'll need to use another method.
3. SamMobile: Another popular option for downloading Samsung firmware is SamMobile. This website offers a wide range of firmware downloads for various Samsung devices, as well as guides and tutorials to help you through the installation process.
4. Updato: Similar to SamMobile, Updato also provides a vast collection of Samsung firmware for different models of Samsung devices. It is easy to use and regularly updates its stock with the latest firmware releases from Samsung.
Conclusion
In summary, downloading Samsung firmware is an essential task that you need to perform regularly to keep your device secure, optimized and experience new features. You can use Samsung Smart Switch and Kies depending on how old your device is or head over to websites like SamMobile or Updato for more extensive options.
By following this guide, you should have all the information you need to download and install the latest firmware updates for your Samsung device. So, what are you waiting for? Unleash the power of your Samsung device by keeping it up-to-date with the latest firmware!
Unlocking Your Samsung Device: A Redditor's Guide to Downloading Firmware
Hello there! If you're looking for a comprehensive guide on how to unlock your Samsung device and download firmware via Reddit, you've come to the right place. In this guide, we'll walk you through the steps of downloading the necessary firmware for your Samsung device using Reddit, a popular online forum where users share information and knowledge about various topics. With our step-by-step instructions, you'll be able to unlock your Samsung device in no time and enjoy all of its features to the fullest. So, let's get started!
Samsung devices are some of the most popular smartphones in the market today. They come packed with features and advanced functionalities that cater to different users' needs. However, sometimes you might need to unlock or update your Samsung device, which can be a daunting process. Luckily, there are many resources available online to help you with this, and one of the best places to find Samsung firmware is on Reddit.
Reddit is a social media platform where users can post and discuss various topics, including smartphones and their firmware. Whether you're a seasoned tech expert or just starting, Reddit offers a wealth of information and resources to help you navigate through the complicated world of smartphone unlocking and updates.
Here's a quick guide on how to download Samsung firmware from Reddit:
Step 1: Join relevant subreddits
The first step to finding Samsung firmware on Reddit is to join the relevant subreddits. Some of the popular subreddits for Samsung devices include r/samsung, r/galaxys10, and r/GalaxyNote9. These subreddits are full of useful content, including tutorials, guides, and discussions about various Samsung devices.
Step 2: Search for firmware
Once you've joined the relevant subreddits, it's time to start searching for Samsung firmware. You can do this by using the search bar at the top of the page or by browsing through the subreddit's posts. Look for threads or posts that discuss firmware updates, upgrades, and unlocking.
Step 3: Check for authenticity
Before downloading any firmware from Reddit, it's crucial to check its authenticity. Unfortunately, some users may post incorrect or fake firmware that can harm your device. Always double-check the source of the firmware and read through the comments section to see if other users have tested it successfully.
Step 4: Download firmware
If you've found an authentic firmware file, you can download it by clicking on the link provided by the user. The firmware file will usually be in a zip or tar format, which you can then transfer to your Samsung device and install.
Conclusion
Unlocking or updating your Samsung device can seem like an overwhelming task, but with the help of Reddit, it doesn't have to be. By joining relevant subreddits, searching for firmware, checking for authenticity, and downloading the firmware, you can successfully unlock or update your Samsung device. Just remember to follow the instructions carefully and only download firmware from trusted sources to avoid damaging your device.